Our curing phobias hypnosis programme has and continues to help people adversely affected by phobias of virtually every description over the past 15 years. Phobias can often blight important aspects of peoples lives namely in regards to personal enjoyment of life, career opportunities, relationships and overall contentment & fulfilment.
Programme Benefits:
• 90.2% (Dec 2015-Dec 2016: Out of 32 clients treated)
• Feel no fear
• Feel in control
(*Please note results vary individually and there is no guarantee of success)

The increasing pace of modern life encourages, often indirectly, the growth of phobias in contemporary life. Hypnosis can be a very useful aid to your own conscious desires to change, so your phobia no longer hinders your enjoyment of life.

As well as visualisation and direct positive suggestion, NLP (Neuro-Linguistic Programming) is also built into the session for added effectiveness.
Click here to read the Guardian article 'Panic Stations', discussing the treatment of a phobia by City Hypnosis.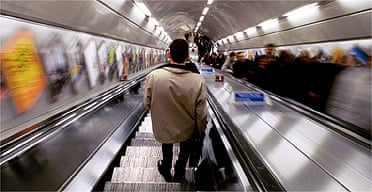 Hypnosis is entirely natural, safe & relaxing. You will remain conscious and in complete control throughout.
We often see clients recommended by their GP's as a result of successful treatments.